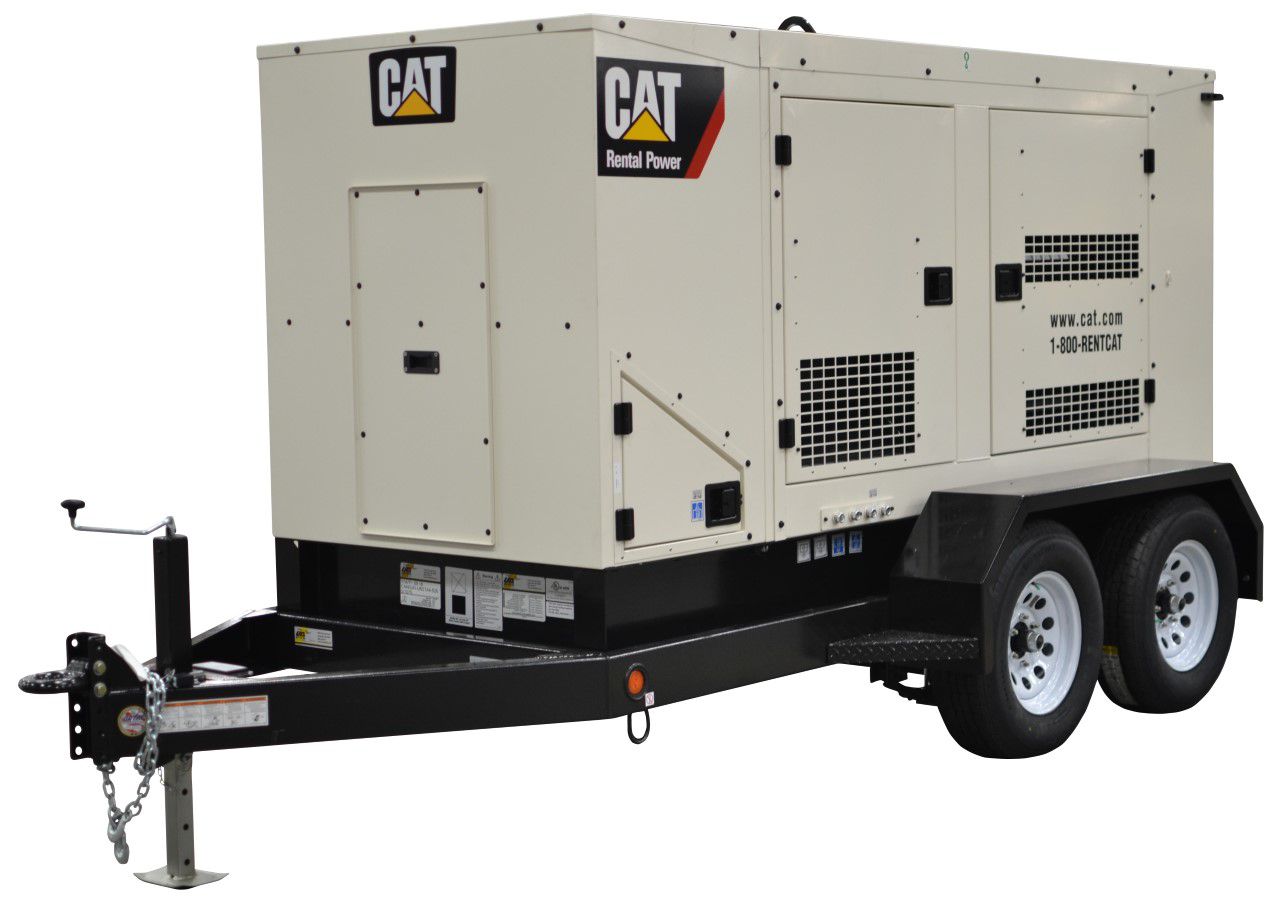 XQ125 Rental Power
The Cat XQ125 is powered by a C 4.4 ACERT™ industrial diesel engine offering the perfect balance of durability, efficiency and low emissions. With advanced research and development techniques, the after treatment system is precisely matched to the engine ensuring performance is optimized for maximum productivity.
Standard Equipment
Engine Air Inlet
Heavy-duty air cleaner with dust cup andservice indicator
DEF System
25 gal (96 L) plastic DEF tank providescapacity to meet or exceed fuel tank runtimeat any given load.
Fuel System
150 gal (568 L) double-wall fuel tank
Mounting System
Generator set soft mounted to the heavy duty, fabricated steel base frame
Control Panel
EMCP 4.2B generator set mounted digital controller
Cooling System
Variable speed pusher fan
Distribution System
Separate load and control sections
Enclosure
Sound attenuating, galvanized sheet metal enclosure limits overall noise
Engine
Cat C9 ACERT heavy duty diesel engine
Exhaust System
Integrated spark arresting silencer with flexible connectors, in separate compartment
Generator
LC5114J frame, three-phase, random wound, 12-lead design, self-excited, 2/3 pitch
Lube System
On-engine primary and secondary oil filters, filler, and dipstick
Starting System
Single electric starting motor, 24V
Shore Power
One 110V shore power connection for powering engine block heater and generator space heater (optional), battery charger (optional), and single duplex service receptacle
Optional Equipment