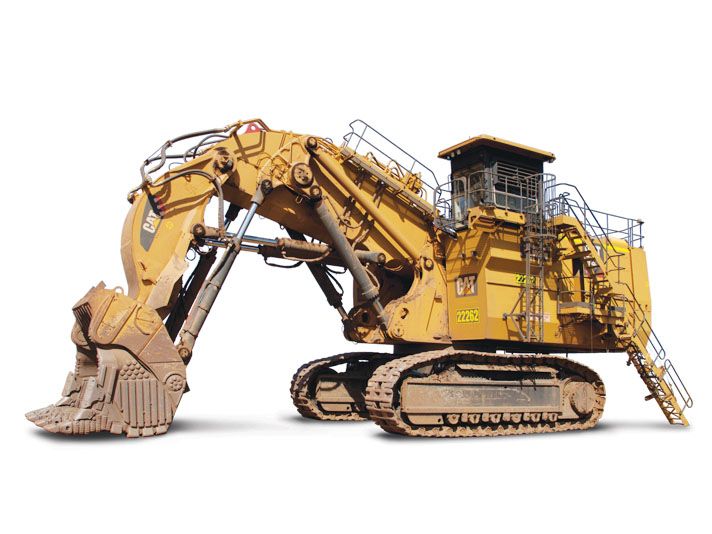 6050/6050 FS Hydraulic Shovel
We understand the challenges you face, the importance of reliability, and the relationship between uptime and productivity. That's why we continually strive to produce the safest, most reliable and productive hydraulic mining shovels possible. Offering the widest payload range of any manufacturer in the industry, the ability to optimally pair with our popular line of mining trucks, and the support of our world-class Cat dealer network, we are uniquely positioned to partner with you to help achieve your productivity targets. We understand what matters to you. Our hydraulic mining shovels are built with you in mind. Because in mining, every day matters and every load counts.
Standard Equipment
Optional Equipment
GENERAL
SUPERSTRUCTURE
Hydraulic service crane on superstructure with auxiliary engine
Mesabi radiators instead of standard radiators
Oil change interval extension for engine oil up to 1,000 hours
Oil change interval extension for engine oil with oil burn system
Folding access stairway, stairway angle approximately 45°
Two round containers for two standard 200 L (53 gal) barrels (instead of 1000 L (264 gal) grease container)
Filling of round containers via service station
Various cold-weather options
CAB
Dual (redundancy) heating ventilating and air conditioning system
Cab heating
Additional instrumentation
Camera monitoring system
UNDERCARRIAGE
Track pad width 1600 mm (5 ft 3 in) or 1800 mm (5 ft 11 in)
Cover plate under carbody (belly plate)
Additional optional equipment available on request.