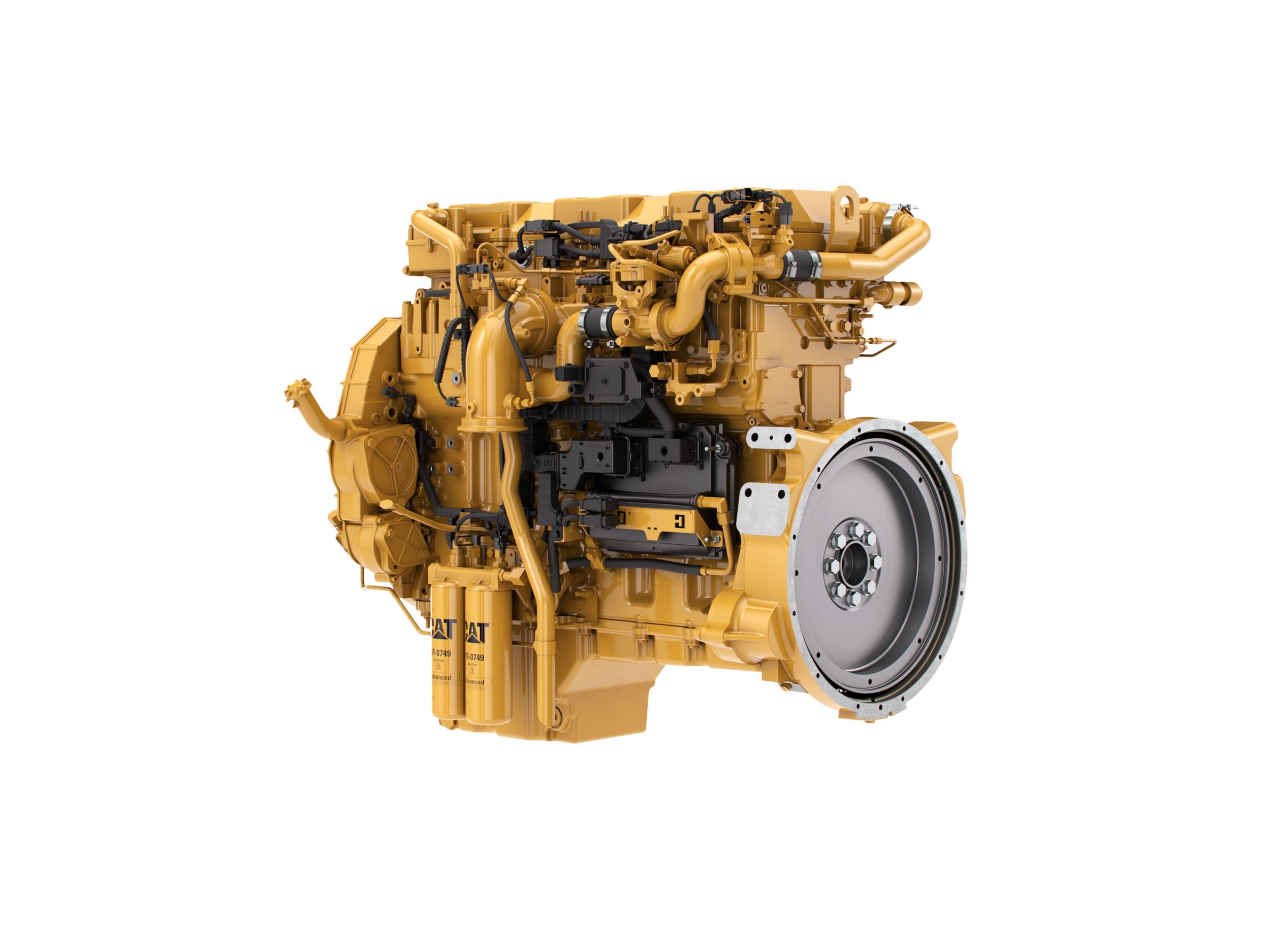 Specs Summary
Maximum Power
520 HP (388 kW)
Maximum Torque
1756 lb-ft @ 1450 rpm (2381 Nm @ 1450 rpm)
Emissions
( )
Rated Speed
( )
Cat® C13 Diesel Engine
The Cat® C13 Industrial Diesel Engine is offered in ratings ranging from 287-388 bkW (385-520 bhp) @ 1800-2100 rpm. Industries and applications powered by C13 engines include: Agriculture, Ag Tractors, Aircraft Ground Support, Bore/Drill Rigs, Chippers/Grinders, Combines/Harvesters, Compactors/Rollers, Compressors, Construction, Cranes, Crushers, Dredgers, Forestry, General Industrial, Hydraulic Power Units, Irrigation Equipment, Loaders/Forwarders, Material Handling, Mining, Mobile Earthmoving Equipment, Paving Equipment, Pumps, Shovels/Draglines, Specialty Ag Equipment, Surface Hauling Equipment, Trenchers and Underground Mining Equipment.
Height 26 in (654 mm)
Weight 571 lb (259 kg)
Maximum Power 520 HP (388 kW)
Maximum Torque 1756 lb-ft @ 1450 rpm (2381 Nm @ 1450 rpm)
Rated Speed ( )
Minimum Power 385 HP (287 kW)
Emissions ( )
Engine Configuration ( )
Bore 5.1 in (130 mm)
Stroke 6.2 in (157 mm)
Displacement 762.8 in³ (12.5 l)
Compression Ratio ( )
Aspiration ( )
Combustion System ( )
Rotation from Flywheel End ( )
Aftertreatment ( )
Width 39 in (994 mm)
Height 45 in (134 mm)
Weight - Net Dry - Basic Operating Engine Without Optional Attachments 2520 lb (1143 kg)
Length 42 in (1059 mm)
Width 41 in (1049 mm)
Length 33.6 in (854 mm)
Width 11.3 in (287 mm)
Height 21.7 in (551 mm)
Weight 42.8 lb (19.4 kg)
Volume Capacity 51.1 qt (US) (48.4 l)
Length 50 in (1274 mm)
Standard Equipment
Air Inlet System
Turbocharged
Air-to-Air Aftercooled
Mid-mount turbocharged system with front and rear exhaust configurations (Tier 4 Final, Stage IV)
Control System
Electronic control system
Over-foam wiring harness
Automatic altitude compensation
Power compensated for fuel temperature
Configurable software features
Engine monitoring system SAE J1939 broadcast and control
Integrated Electronic Control Unit (ECU)
Remote fan control
Cooling System
Vertical or RH thermostat outlet
Centrifugal water pump
Guidance on cooling system design available through your dealer to ensure equipment reliability
Flywheels and Flywheel Housing
SAE No. 1 flywheel housing
Available SAE No. 1 power take off with optional SAE A, SAE B or SAE C power take off drives. Engine power can also be taken from the front of the engine with optional attachments. (Tier 4 Final, Stage IV).
Fuel System
MEUI injection
Primary fuel filter
Secondary fuel filters
Fuel transfer pump
Electronic fuel priming
Lube System
Open crankcase ventilation system
Oil cooler
Oil filler
Lube oil filter
Oil dipstick
Gear driven oil pump
Choice of front, rear or center sumps
Open crankcase ventilation system with fumes disposal (optional OCV filter system) (Tier 4 Final, Stage IV)
Power Take Off (PTO)
SAE A, SAE B or SAE C power take off (PTO) drives. Engine power can also be taken from the front of the engine on some applications.
General
Paint: Caterpillar yellow, with optional colors available at request
U.S. EPA Tier 4 Interim, EU Stage IIIB Aftertreatment / Clean Emissions Control Equipment
Cat Regeneration System
Clean Emissions Module (CEM), consisting of Diesel Particulate Filter (DPF) and Diesel Oxidation Catalyst (DOC)
NOx Reduction System (NRS)
Flex pipe connection kit with 90° rotatable elbows to attach to Cat Regeneration System Inlet
Available in 12 volt or 24 volt systems
U.S. EPA Tier 4 Final, EU Stage IV Aftertreatment
Cat Regeneration System
Clean Emissions Module (CEM), consisting of Diesel Particulate Filter (DPF) and Diesel Oxidation Catalyst (DOC)
Aftertreatment Electronic Control Unit (ECU)
NOx Reduction System (NRS)
Pump Electronic Control Unit (PETU)
Selective Catalytic Reduction (SCR)
Available in 12V or 24V systems
Optional Equipment